What is data mapping?
Data mapping is relevant to you as a company because it gives them a deeper understanding of your data and helps identify potential vulnerabilities in your data handling practices. It can help detect duplicate data, stored personal information and potential data security issues, and it can also help optimize companies' data strategies and processes. Furthermore, data mapping is relevant because it is a necessity according to data protection regulations such as the General Data Protection Regulation (GDPR).
Definition of data mapping
Data mapping is the process of organizing, classifying, analyzing and understanding the structured and unstructured information that your company stores across multiple data locations. Data mapping shows you what information your company has, how the information flows throughout the company, who has access to the data and where it is stored.
Specifically, data mapping typically takes place by following a series of steps, including:
Data collection: First, the data is collected from a number of sources, such as databases, excel documents, CRM systems and other relevant sources.
Categorization: The data is then categorized and organized by type, purpose and use.
Data analysis: The data is then analyzed to identify patterns, dependencies and correlations.
Visualization: The data is then visualized in the form of a diagram, map or other form of graphical representation, so that you can see how the data interact with each other.
Conclusion and optimizing actions: Finally, the results of the data mapping are evaluated and decisions are made on how to optimize information handling and protect personal information.
Through this process, a better understanding of how data is related to each other and how to handle it in a secure and efficient manner can be gained, which can help improve decision-making within the organization.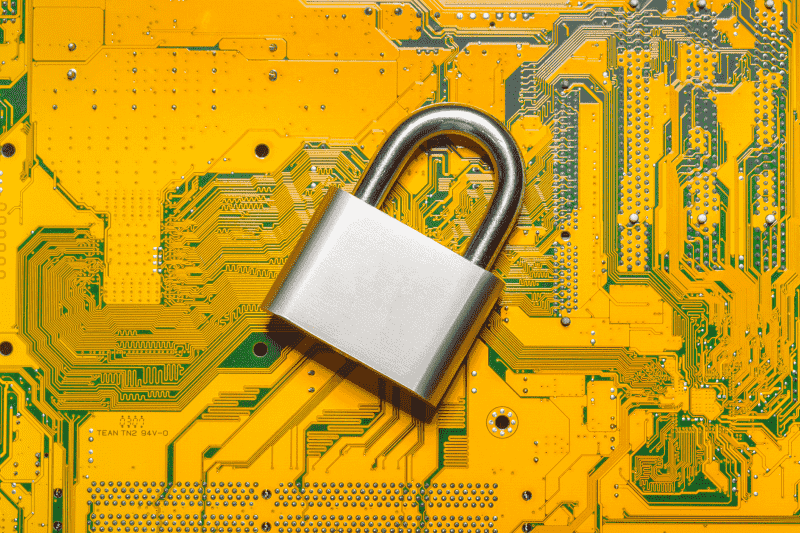 Data mapping for privacy
The General Data Protection Regulation (GDPR) protects the privacy of EU citizens. Data mapping can be a useful technique in relation to GDPR as it can help ensure that companies comply with the applicable regulations and protect the personal information they collect and process.
Data mapping for the protection of personal information
Businesses collect tons of personal data every day, and all of it gets scattered around in emails, cloud applications, local storage, and more. This creates security and compliance challenges, as most companies do not know how much personal information they store and where. By using data mapping, companies can quickly identify sensitive personal information and take the necessary precautions to protect it.
Want to know more about data mapping?
In our newsletter you get tips and tricks for dealing with privacy management from our founder Sebastian Allerelli.
When you sign up for our newsletter you get a license for one user to ShareSimple, which will give you a secure email in Outlook. This special offer is for new customers only, with a limit of one freebie per company.
Data mapping to avoid data breaches
Data breaches can occur for many reasons, both conscious and unconscious actions. For example, an employee may forget to lock files or lose their laptop with sensitive data. They may even send such information to the wrong person via an unprotected email or message. Often the risk of losing data is not considered until it is too late.
But human error and system failure are not the only threats. Sensitive data is also a target audience for cybercriminals, such as phishing emails that steal user data and ransomware attacks that lock your data files or programs. In addition, there is common data theft where a hacker gains access to company information, including sensitive details such as bank account or credit card numbers, personal health information and social security numbers. Cybercrime can be devastating for both your business and your customers.
Data mapping can help mitigate data breaches by providing a detailed overview of the organization's data and their interactions with each other. This makes it possible to identify vulnerable areas in data handling and take steps to protect them from potential threats.
Identification of sensitive personal information: By visualizing the organization's data, one can identify where sensitive personal information is stored and how it interacts with other data. This allows measures to be taken to protect them from potential threats.
Improving access control: makes it possible to see who has access to which information and to control access to personally sensitive information.
Regulatory compliance: helps to ensure compliance with regulations such as GDPR by showing how the organization handles personal information.
Discovery of vulnerabilities: helps to discover vulnerabilities in data handling before they are exploited by cybercriminals.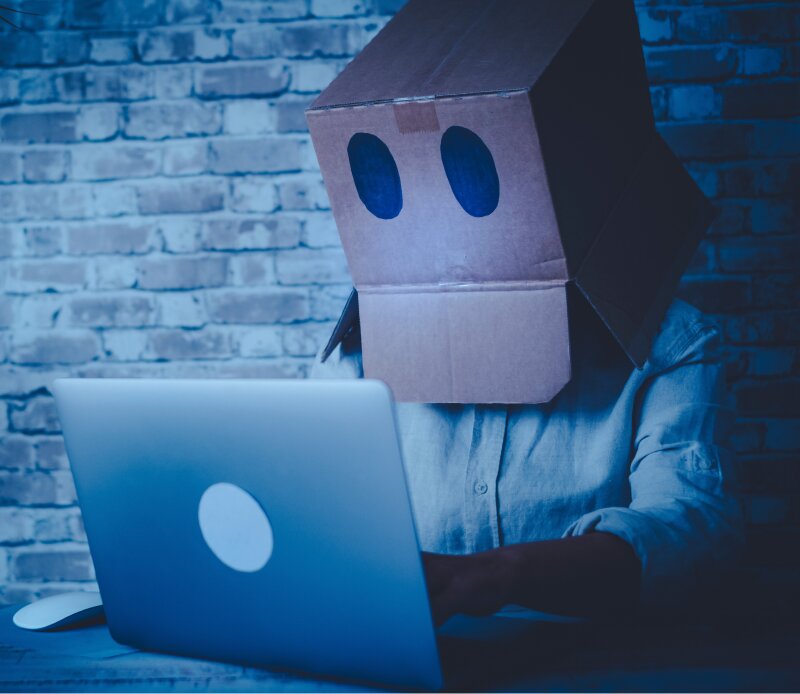 Data mapping and artificial intelligence
Data mapping tools that use artificial intelligence are one of the latest developments in data mapping technology. These tools use advanced algorithms and machine learning techniques to automate and improve the process of data mapping.
With artificial intelligence, data mapping tools can enable companies to discover, map and monitor their data flows much more efficiently. This means that the tool can identify any vulnerabilities in the company's data collection, processing and storage before they become a problem.
Another advantage of using artificial intelligence in data mapping is that the tool can learn and improve itself over time. This means that the tool can become better at identifying and protecting against vulnerabilities and cyber threats as the business grows and develops.
Tools with artificial intelligence are also often more user-friendly than traditional data mapping tools. They are designed to be intuitive and easy to use, making it easier for companies to implement data mapping in their work processes.
Want to clean up your emails for sensitive information?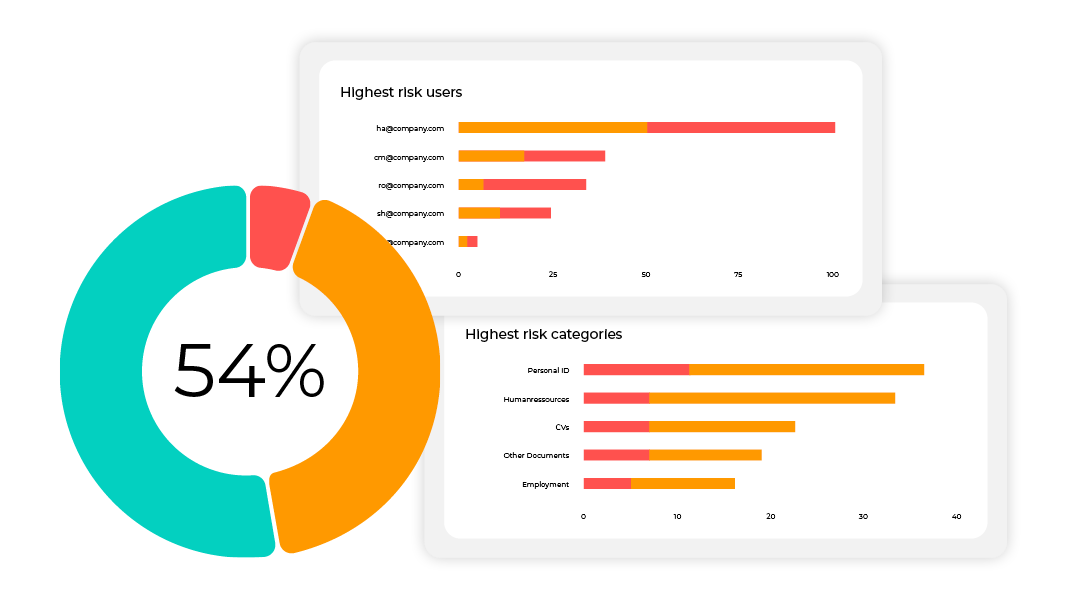 With an analysis scan by DataMapper, you can have all Outlook accounts in your company scanned. You will receive key statistics on all (current and former) employees' emails - including information on which emails, employees and processes generate GDPR risk.
Get started with data mapping in your company
At Safe Online, we have developed a data mapping tool that uses artificial intelligence to locate personally sensitive information in files, emails and images.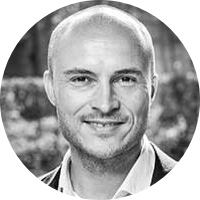 Sebastian Allerelli
Founder & COO at Safe Online
Governance, Risk & Compliance Specialist
Follow me on LinkedIn to get tips on GDPR →