Using GDPR software as leverage
GDPR (General Data Protection Regulation) requires companies and organisations to protect the personal data of their customers, employees and contacts. Complying with GDPR can be a challenging task. It requires great attention to detail and constant monitoring of data. GDPR software can help companies comply with GDPR in an easier, faster and more accurate way. With software, you can automate many of the tasks that are necessary to comply with GDPR requirements. This way you can save time and resources.
What is GDPR software?
GDPR software can help monitor and manage personal information in a business and thus ensure compliance with GDPR regulations. It can also help identify and minimize the risk of data exposure. GDPR software can help a company with a number of tasks when it comes to personal data:
Data mapping
Consent administration
Risk assessment
Data processing
Monitoring
Reporting
Awareness training
Want to know more about GDPR software?
In our newsletter you get tips and tricks for dealing with privacy management from our founder Sebastian Allerelli.
When you sign up for our newsletter you get a license for one user to ShareSimple, which will give you a secure email in Outlook. This special offer is for new customers only, with a limit of one freebie per company.
Why should you use GDPR software?
There are several reasons why you should consider using GDPR software. Here are some of the most important:
Save time: Software can help companies comply with legislation faster than doing it manually. Software saves tons of time and resources.
Discover more: software that use artificial intelligence to find terms related to privacy will help you discovery sensitive data with higher accuracy than if you go through your data on your own.
Ease to road to compliancy: GDPR is a complex regulation. Software can help you get started on the road to compliancy.
Reduce security gaps: software can help protect personal information by monitoring and controlling access to it. It can also increase GDPR awareness among your employees and highlight what each person needs to do to protect people's data.
Srengthen customer trust: Complying with GDPR regulations demonstrates that you are serious about protecting personal information. This can strengthen customer trust in your company and build your brand.
How GDPR software can help you
GDPR software can identify personal data in your systems and tell you where it is stored and how old it is. It can also help monitor access and ensure that only authorized people can view it. In addition, software can help create and maintain documentation of GDPR processes and procedures — a requirement under GDPR. This  saves time and resources by eliminating the need for manual documentation and updating. GDPR software can be a great help if you want to comply with GDPR requirements in an easier and more efficient way. It is still important to have a basic understanding of GDPR. Then, the right software can reduce the risk of breaching it.
What is the best GDPR solution?
There are many GDPR solutions available in the market. However, many of these solutions are expensive, as they have been developed for larger companies. They can also be difficult to operate because they need to be operated by an IT professional. It's a good idea to research different options and prices before making a decision to invest in GDPR software. Read our blog about the best GDPR solutions on the market here.
Want to clean up your emails for sensitive information?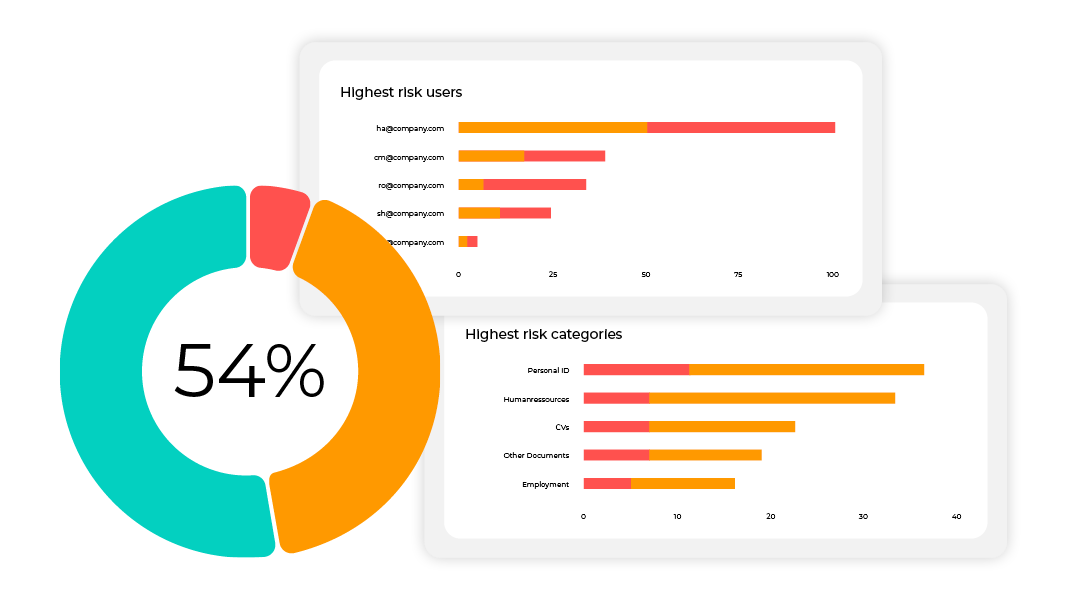 With an analysis scan by DataMapper, you can have all Outlook accounts in your company scanned. You will receive key statistics on all (current and former) employees' emails - including information on which emails, employees and processes generate GDPR risk.
How we can help
Safe Online offers SaaS tools designed to protect personal data and make it easier for businesses to comply with GDPR requirements. These solutions have been specially developed for small and medium-sized companies and are characterized by being user-friendly, cost-effective and simple to use.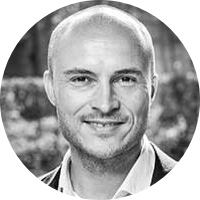 Sebastian Allerelli
Founder & COO at Safe Online
Governance, Risk & Compliance Specialist
Follow me on LinkedIn to get tips on GDPR →