What is email protection?
Email protection means having a secure email that keeps your email accounts safe from unauthorized access, loss, or compromise. This blog is about why the traditional security technologies that are supposed to protect your e-mail are not actually a guarantee that e-mails sent or received in your inbox are secure. Finally, this blog is about what you can actually do to make your email secure.
What types of email protection are there?
There are loads of different security measures for email protection available. All aim to protect you from various threats and vulnerabilities. This includes malicious activities that can compromise the integrity, confidentiality, and availability of your email messages. Here are some common email protection technologies:
Antivirus scanning
Spam filtering
Phishing protection
Content filtering
Email encryption
Authentication protocols
Data Loss Prevention (DLP)
Advanced threat protection
Email continuity
Secure Email Gateways (SEGs)
Mobile device management (MDM)
Archiving and retention
The specific email protection measures and technologies you implement will depend on your organization's needs, the level of security required, and the nature of the threats you face. Usually, you will need a combination of these measures to create a comprehensive email security strategy. Look for an email protection solution that incorporates several of these technologies.
Want to clean up your emails for sensitive information?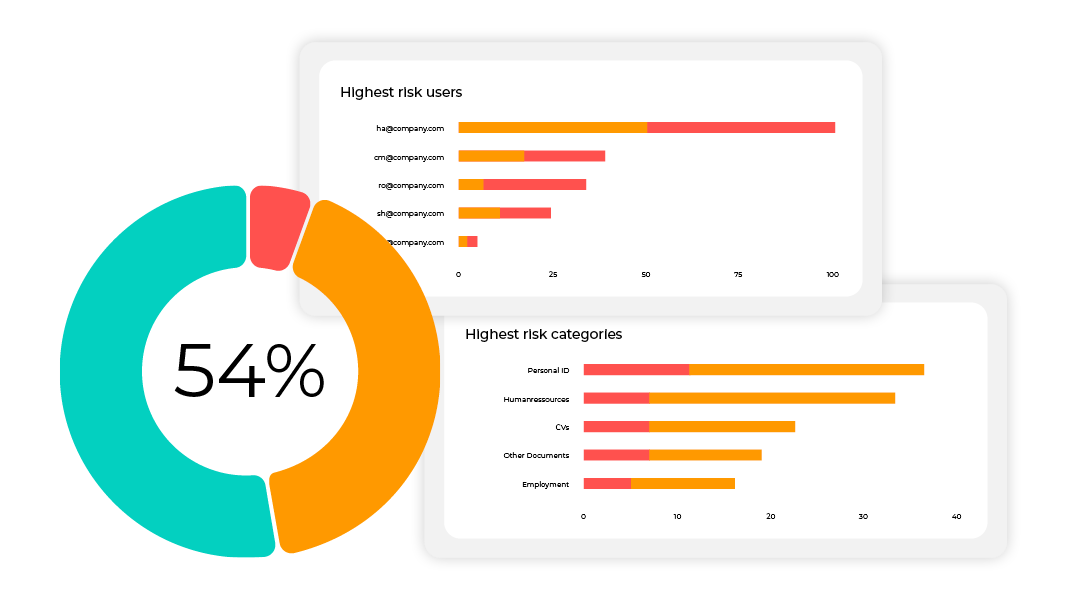 With an analysis scan by DataMapper, you can have all Outlook accounts in your company scanned. You will receive key statistics on all (current and former) employees' emails - including information on which emails, employees and processes generate GDPR risk.
Email protection solutions for companies
Today there are plenty of cloud-based and subscription services available for email security. This makes secure mail more accessible for everyone, including small businesses. For example, you can now get email protection:
Bundled with your office suite
As an add-in for your email
As a separate monthly subscription service, etc.
For the most part modern, cloud-based secure mail solutions are easy to set up and maintain. Once you have one, it may not require you or your employees to do anything at all. It can simply act as a gateway to your email, catching known malicious attachments, harmful URL links and other malware. It may also provide encryption for emails you send.
However, not all secure mail solutions are updated often enough to stop new threats. And even more importantly, many do not address this important aspect of email security: The human element.
The human element most tools miss
The human element in data protection includes all the innocent mistakes people make that might lead to data leaks and breaches. In fact, unintentional actions of insiders are the number one cause of data breach incidents. Most of the time, these mistakes are made by employees. For example:
Sharing files with the wrong person
Reusing passwords or using weak ones
Clicking on bad links that slip by your anti-phishing software
Further, your customers and others outside of your company may make email mistakes that could make you liable for loss or harm to their personal data. For example, customers, potential employees, partners and others may:
Email personal data to you, perhaps without using encryption.
Send you unnecessary personal data that you did not ask for and should not have.
Once people's personal data makes its way into your inboxes, whether you asked for it or not, you are responsible for tracking and protecting it. You are also liable if anything happens to it. Therefore, along with training your employees to use email safely, it's up to you to make sure your customers have a safe way to send you data.
Get our Newsletter!
In our newsletter you get tips and tricks for dealing with privacy management from our founder Sebastian Allerelli.
When you sign up for our newsletter you get a license for one user to ShareSimple, which will give you a secure email in Outlook. This special offer is for new customers only, with a limit of one freebie per company.
Email protection that considers the human element
Are you protecting your email in a way that addresses the human element, and do you help your employees in learning how to handle personal data? In Safe Online, we have developed ShareSimple, which enables you and your employees to send and receive personal data securely. The solution does this by removing all data transferred via email clients and instead transferring it via an encrypted, access-protected folder.
Learn more about ShareSimple.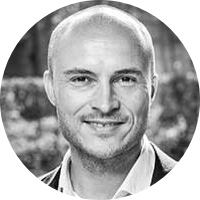 Sebastian Allerelli
Founder & COO at Safe Online
Governance, Risk & Compliance Specialist
Follow me on LinkedIn to get tips on GDPR →