Our why
Why do we think working with both companies and consumers is the future of ethical data sharing and better business?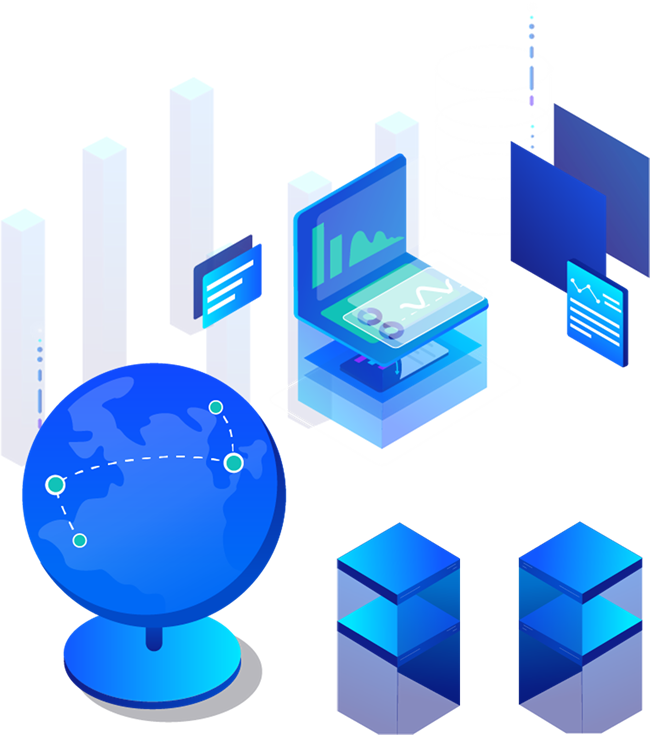 The rules have changed
And they have changed the way we look at data.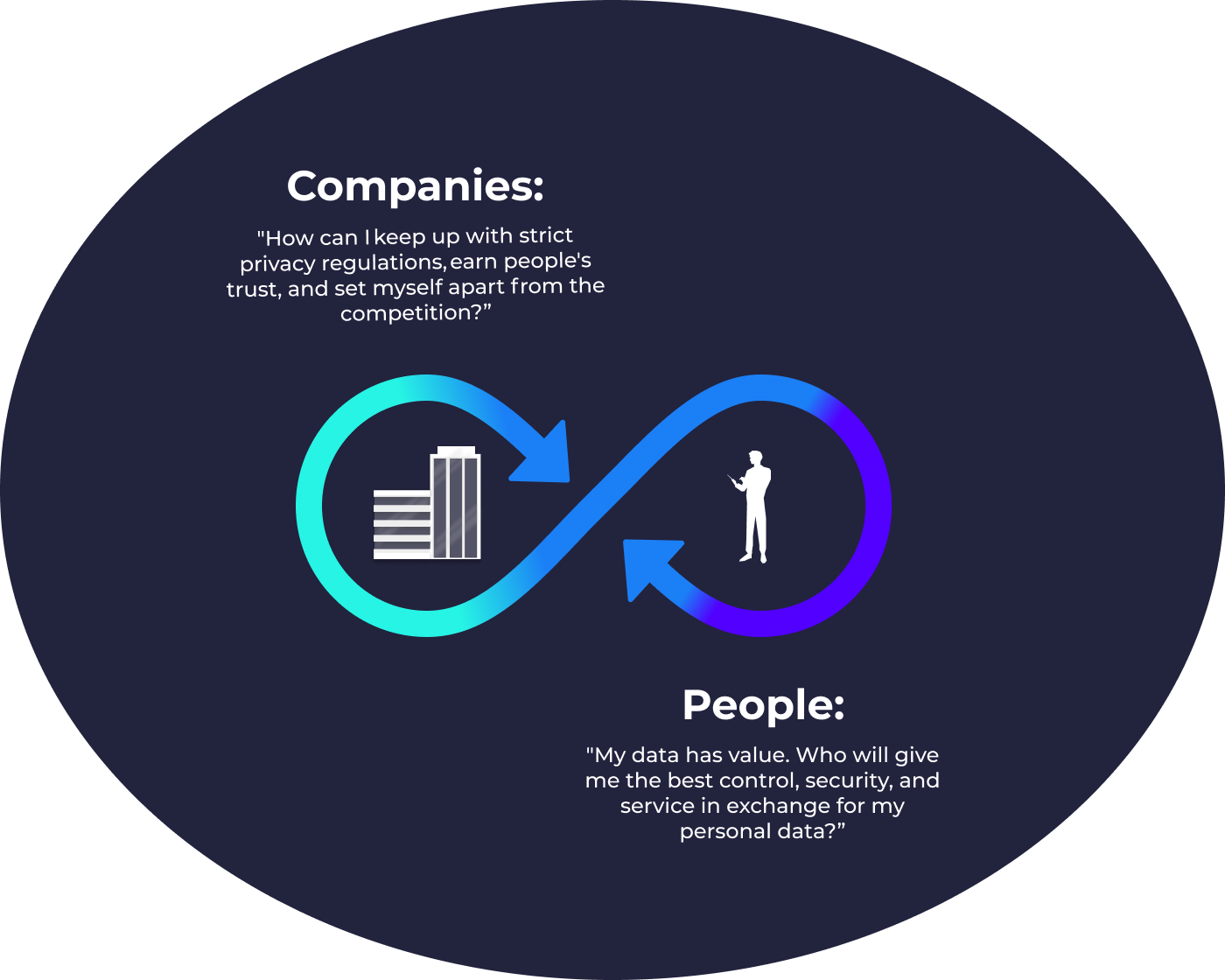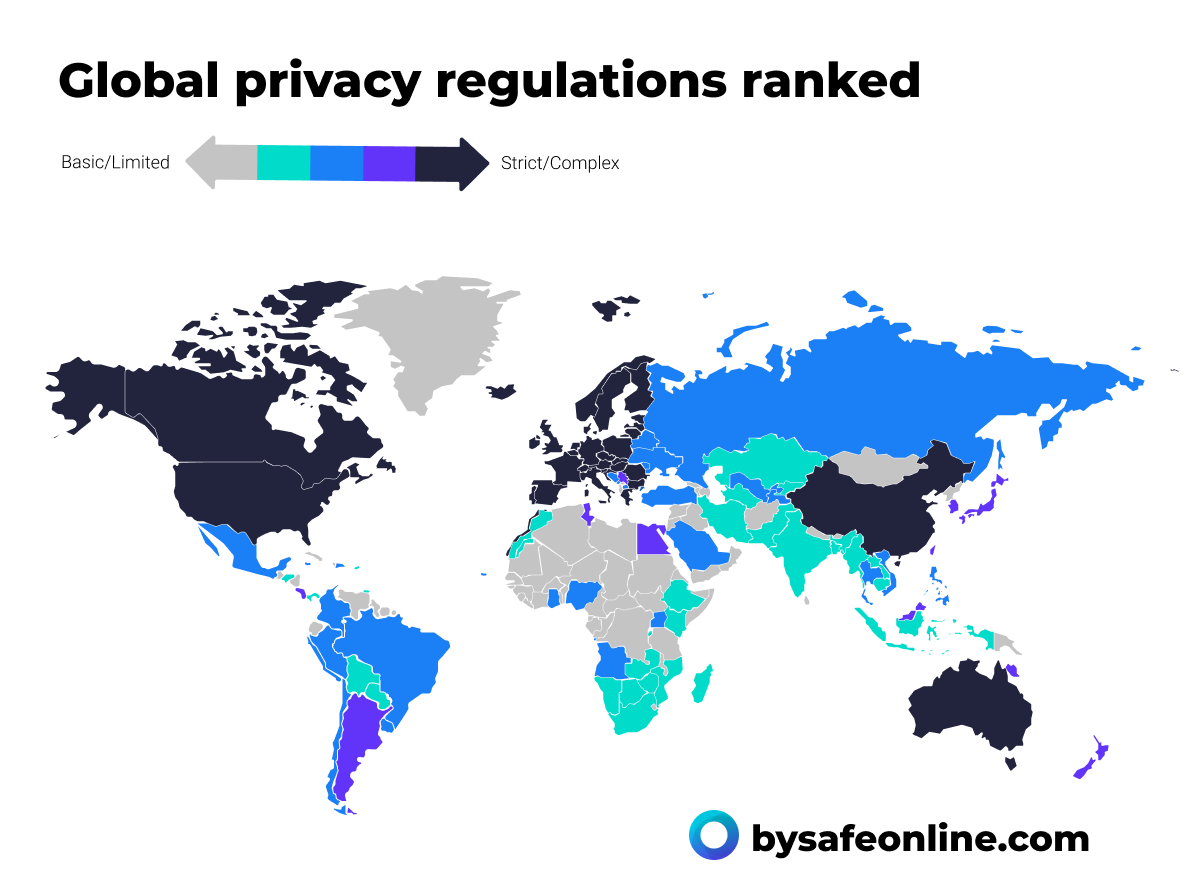 We believe
The better people feel about your privacy management, the better they will feel when sharing data with you.  
Key principles
The proper tools make it easy to keep up with regulations and give people the privacy management they demand and deserve.
Be ready to give people access to their data.
Make it easy for people to see what you do with their data so they know they can trust you.
Track personal data and implement both procedural and technological controls to ensure proper handling.
Take responsibility for the personal data you handle.
Only keep the data you need, and only as long as you need it.
Limit sensitive data access only to the people who need it.
% OF RESPONENTS INDICATED THAT THEY CARE ABOUT PRIVACY AND WANT MORE CONTROL OVER HOW THEIR DATA IS USED.
​Cisco Consumer Privacy study
% OF MILLENIALS CONSIDER THEIR PERSONAL DATA AS A BARGAINING CHIP THAT CAN BE USED TO ENHANCE THEIR LIVES.
% OF COMPANIES NAMED LOCATING UNSTRUCTURED PERSONAL DATA AS THE MOST DIFFICULT PART OF RESPONDING TO DSARs.
Data is currency
Let people know it's safe to hand it over to you.
Give them a voice in how it is used.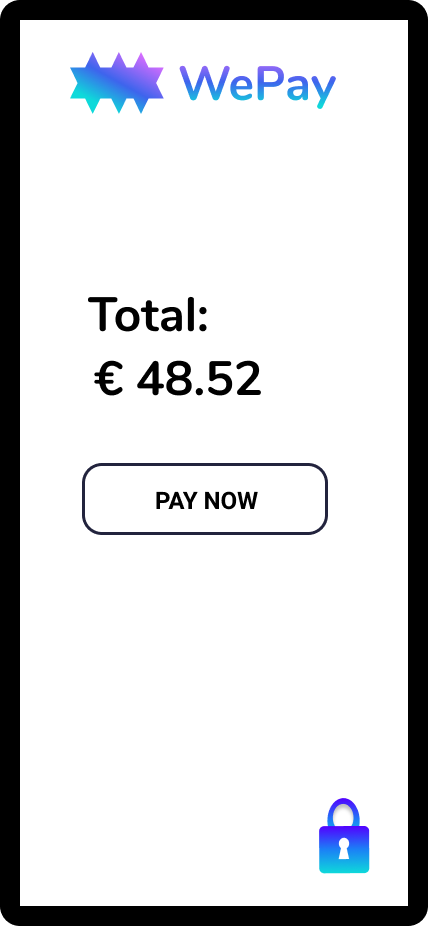 Sharing data should be as safe and easy as mobile pay
The easier and safer it is to pay, the more people shop and the better they feel about it. 
 The easier and safer it is to share data with you, the more sign-ups/subscriptions/users/sales you get. 
Gain new customers
Attract customers by developing a reputation as a company that handles data properly.
Empower people
Give them a say in how their data is used. Because every aspect of customer/user experience should be refreshing and frustration-free. 
Reduce churn rate
Consumers have options, and they do not have to give their money and information to a company that does not comply with privacy regulations.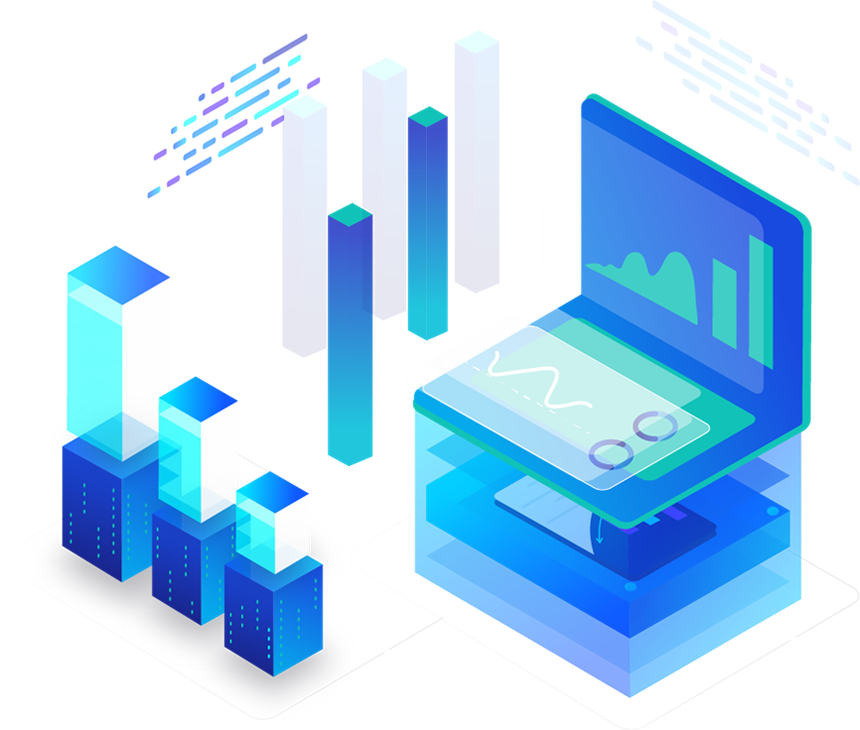 PrivacyHub
Companies can skip time-consuming, high-cost manual processes and instead use PrivacyHub to automate all data subject access requests. 
PrivacyWallet
People can use PrivacyWallet for free, forever, right from their phones to make quick data requests.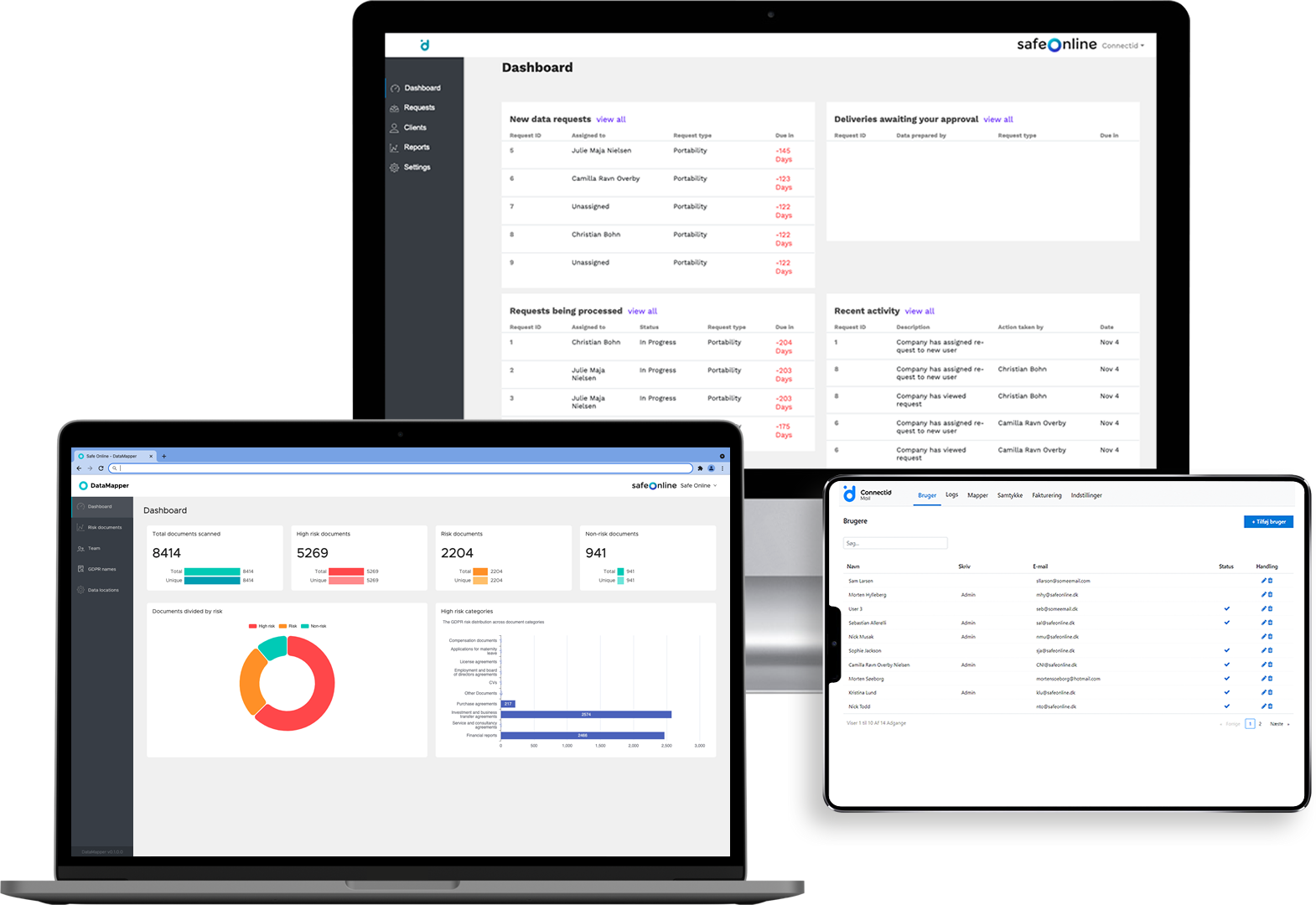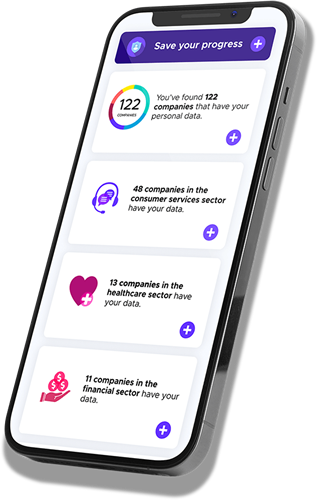 Do you want to become a partner?
We offer various types of integrations and we would also like to hear from you if you see an opportunity.
We have several partners with a reseller agreement, who recommend us to new customers.
Do you want to join our partnership?
PARTNER WITH US
NEWSLETTER
Subscribe to our newsletter to receive the latest content and updates from Safe Online
[contact-form-7 id="10011″]