How safe is email?
Email was created in 1971. Now, 60 years later, it is still one of our most effective ways to communicate. Half of the world's population uses it, and email is such a part of our daily lives that we may not even think twice before hitting the send button. But is the data you send secure? How can you protect data when mailing?
In fact, data sent by regular email is susceptible to cyberattacks from the outside. These attacks can lead to serious privacy breaches, sensitive data leaks and financial fraud. To minimize the risks, companies must invest time and resources training employees about how to recognize threats, and what to do in case of a security breach. However, even the best efforts cannot guarantee that your email is protected. 
What type of information is vulnerable?
The personally identifiable information (PII) that makes its way into our inboxes, messages and folders may include: 
Names

 

Home or other physical addresses

 

Email addresses

Telephone numbers

Social Security numbers

Passport numbers

 

Driver's license numbers

 

Bank account numbers

 

Credit or debit card numbers

 

Photos, fingerprints, handwriting or other unique biometric data

 

Dates of birth

 

Passwords, Mother's maiden name, etc

 

Racial or ethnic origin, political opinions, religious or philosophical beliefs

 

Trade-union memberships

 

Genetic data, biometric data processed solely to identify a human being

 

Health-related data

 

Data concerning sex life or sexual orientation

 
Some of these items are obviously private, while others may seem relatively harmless to send in emails. However, any of them, especially in combination with others, can potentially identify a person.  
It's not hard to imagine the damage that could be done if an unauthorized person got access to your emails and found a person's name, date of birth and mother's maiden name. 
Still, we need a fast and convenient way to share all of this information safely. Therefore, companies that use email as a daily means of communication should consider adding email security software that keeps all the sensitive personal information they send and receive encrypted and secure, while still being simple to set up and easy to use. 
Get our Newsletter!
In our newsletter you get tips and tricks for dealing with privacy management from our founder Sebastian Allerelli.
When you sign up for our newsletter you get a license for one user to ShareSimple, which will give you a secure email in Outlook. This special offer is for new customers only, with a limit of one freebie per company.
What type of email security software should you choose?
Our email security software must always be one step ahead of increasingly sophisticated cyberattacks. There are a variety of options out there to help you keep data safe when using email. We could divide them into 3 flavors: 
Certificate-based solutions, which require a certificate be installed on both sides.

 
Tunnel mail. This is mainly a Danish concept, where a secure tunnel is established between two companies (CVR number). The downside is that it requires some installation on both sides, and it cannot reach consumers.

 
A safe email portal that lets you exchange encrypted files using the email you already have. This is the solution we recommend. It does not require certificates or special installation, it is lower cost; and it can be shared with any type of email, anywhere in the world.

 
This last option has the advantage of instant setup, and lets you communicate freely with your customers, partners, and others with confidence; ultimately creating a safer environment to conduct business. 
A safe email portal lets you send and receive personally identifiable information (PII) safely from the email you already use. Only the proper recipient can access it, so hackers will not be able to steal any of the valuable information you share. The portal opens in the email you already use. Open the portal anytime you compose a message to send and request files quickly, with built-in protection against viruses and malware. 
Want to clean up your emails for sensitive information?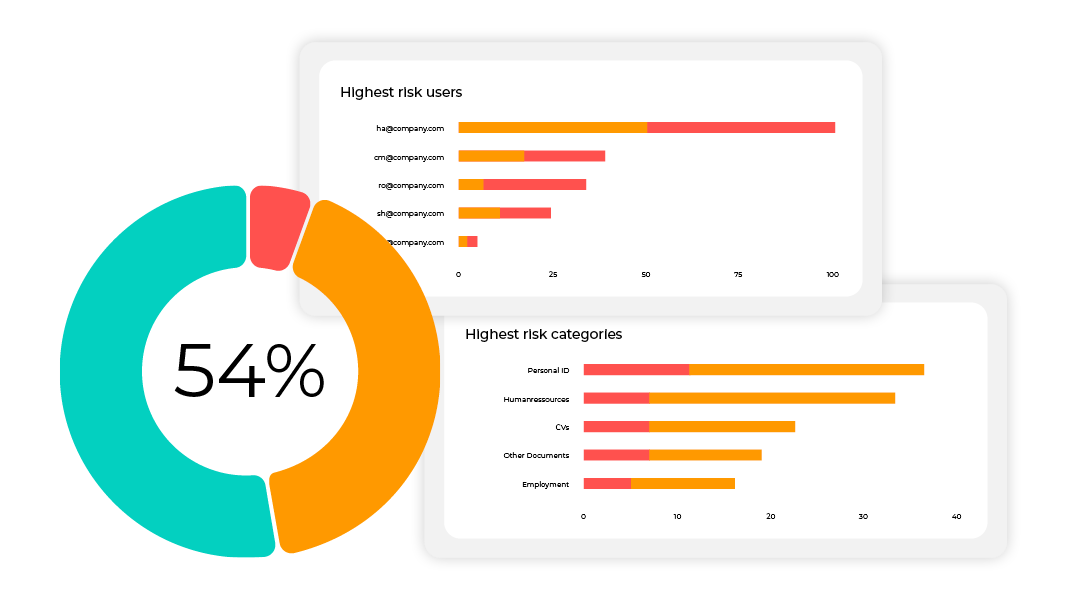 With an analysis scan by DataMapper, you can have all Outlook accounts in your company scanned. You will receive key statistics on all (current and former) employees' emails - including information on which emails, employees and processes generate GDPR risk.
The easy way to protect data when mailing
In Safe Online, we create SaaS solutions for handling personal data securely. We have created a safe email portal in the shape of a simple add-on for Outlook which protect data when mailing.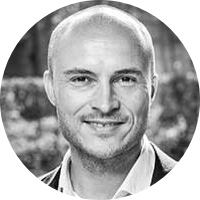 Sebastian Allerelli
Founder & COO at Safe Online
Governance, Risk & Compliance Specialist
Follow me on LinkedIn to get tips on GDPR →