Data collection requirements under GDPR
The GDPR was drafted to protect EU citizens' and residents' personal data and privacy. According to the GDPR, personal data that might be used to identify a person should only be collected with lawful basis. Let's look at how to make a GDPR Data Collection and the six lawful bases for collecting and processing personal data listed in the GDPR.
Data collection lawful bases under GDPR
Whether you have a valid basis to collect personal data will depend on your purpose for data collection and your relationship with the individual. 
Here is an overview of the six acceptable lawful bases for processing data listed in GDPR Article 6:
You get consent to collect and process someone's data.

 

You need the data to fulfill a contract with the person.

 

You need the data to comply with a legal obligation.

 

You need the data to protect someone's interests.

 

You need the data to perform a task that is in the public interest, or in the exercise of official authority.

 

You need the data for "legitimate interests".

 
Determine your lawful basis before you begin collecting data, and document it. Your privacy notice should include your lawful basis for processing as well as the purposes of the processing. 
Want to clean up your emails for sensitive information?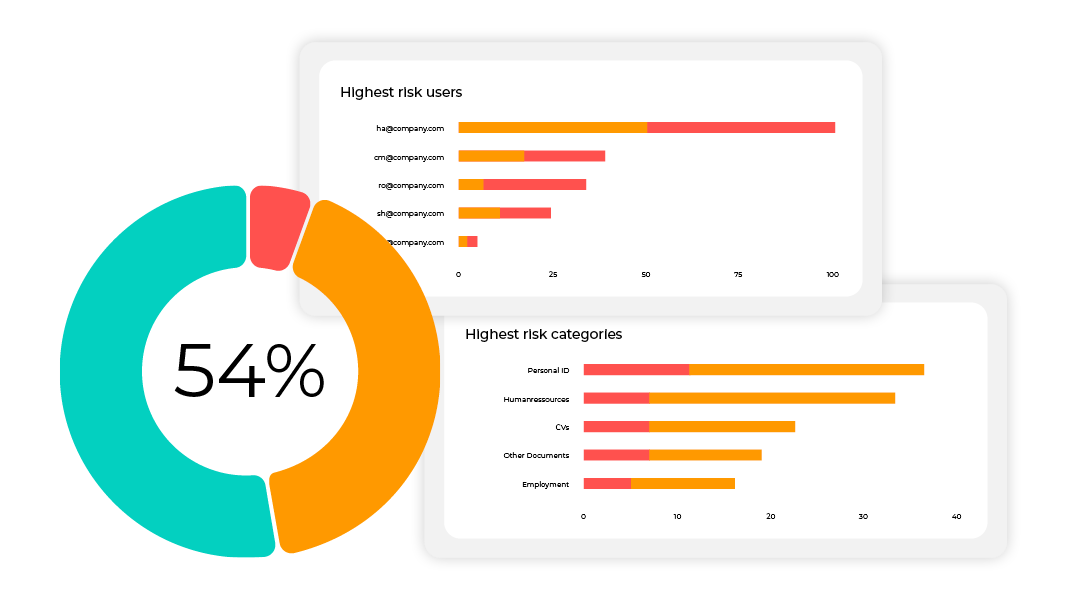 With an analysis scan by DataMapper, you can have all Outlook accounts in your company scanned. You will receive key statistics on all (current and former) employees' emails - including information on which emails, employees and processes generate GDPR risk.
Remember this when you collect data
If you are processing sensitive data, you need to identify both a lawful basis for general processing and an additional condition for processing this type of data. Here is a checklist for collecting data correctly:
Review your data processing activities and select the most appropriate lawful basis (or bases) for each activity.

 

Make sure data collection is necessary for the purpose you've selected. Is there another less-intrusive way to achieve that purpose?

 

Document the lawful basis you selected to demonstrate compliance.

 

Include information about your lawful basis and purposes of data collection in your privacy notice.

 

If you collect sensitive data (special category data), or criminal offence data, identify an additional condition for processing that type of data and document it.

 
If you are processing criminal conviction data or data about criminal offences, you should identify both a lawful basis for general processing and an additional condition for processing this type of data. 
Get our Newsletter!
In our newsletter you get tips and tricks for dealing with privacy management from our founder Sebastian Allerelli.
When you sign up for our newsletter you get a license for one user to ShareSimple, which will give you a secure email in Outlook. This special offer is for new customers only, with a limit of one freebie per company.
Data collection principles
You should also consider how the fundamental GDPR principles in Article 5 of the GDPR apply to data collection and processing: 
Lawfulness, fairness and transparency
Make sure you have legal basis as described above. Don't deceive people or hide anything from them when you collect their data.  
Purpose limitation
Only use the data for the purpose you disclosed when collecting it.  
Data minimization
Only collect the personal data you really need. Separate required data fields from optional ones on your contact forms or eliminate optional/ unnecessary fields altogether. 
Accuracy
Make sure the data you collect will be kept accurate and up to date. You should request updates from people from time to time to keep data accurate or delete. 
Storage limitation
Set a data retention limit now and stick to it.  
Integrity and confidentiality
Use encryption, passwords, ID verification and other technical and organizational measures to protect data at rest and in transit. 
Accountability
Keep written records of your data processing activities to show your compliance. 
Let's look a little more closely at the documentation you should keep when collecting personal data. 
Data collection documentation for GDPR compliance
GDPR Article 30 requires you to keep written records of your data processing activities, including: 
Your company name and contact details

 

The names and contact details for any joint controller or controller's representative, if applicable

 

The name and contact for your data protection officer (DPO), if applicable

 

The reason (purpose) for processing the personal data

 

The categories of data subjects and categories of personal data you collected

 

The categories of recipients to whom personal data have been/will be disclosed, including recipients in third countries and international organisations

 

Any cross-border transfers to third countries or international organisations + documentation of suitable safeguards

 

Your data retention periods for different categories of data

 

The technical and organisational security measures you've put in place to protect personal data.

 
The easy way to collect personal data
Collecting personal data requires knowledge and time. In Safe Online, we have developed tools to automate the collection of personal information.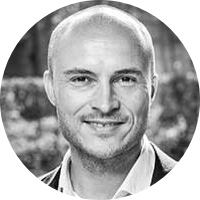 Sebastian Allerelli
Founder & COO at Safe Online
Governance, Risk & Compliance Specialist
Follow me on LinkedIn to get tips on GDPR →